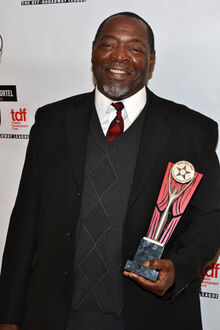 Chuck Cooper is an American actor. Cooper made his Broadway debut in 1983 in the musical Amen Corner, playing the role of "Brother Boxer".
Born: November 8, 1954 (age 61), Cleveland, OH
Spouse: Deborah Brevoort (m. 2009)
Education: Ohio University
Children: Lilli Cooper
Parents: Charles E. Cooper, Geneva G. Meadows

Ad blocker interference detected!
Wikia is a free-to-use site that makes money from advertising. We have a modified experience for viewers using ad blockers

Wikia is not accessible if you've made further modifications. Remove the custom ad blocker rule(s) and the page will load as expected.