Travis Shore was a member of the Gaffney Town Council. When Jessica Masters is killed in a car accident, Shore thought it would be safer to go to court than to settle. Shore took issue with Frank Underwood's attempts to mediate the affair, but backed off when he realized that he himself didn't have a solution yet. (Chapter 3)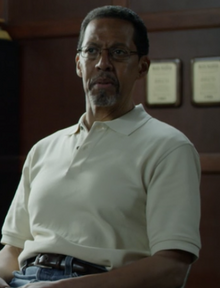 Ad blocker interference detected!
Wikia is a free-to-use site that makes money from advertising. We have a modified experience for viewers using ad blockers

Wikia is not accessible if you've made further modifications. Remove the custom ad blocker rule(s) and the page will load as expected.