It's almost TIME!!!!!!!!!! Netflix releases the entire third season of House of Cards tomorrow morning, so whether you are going to binge watch it or spread it out over the next couple of weeks...we have a menu that will satiate all of your House of Cards desires! Even Frank approves of this menu. So what are you waiting for? Dig in and enjoy!
They may not be as good as Freddy's BBQ Joint, but they are a close second. Dig into Frank's favorite food for your premiere party!
You can't have ribs without some cornbread! Frank is from the South, so enjoy this classic Southern side dish.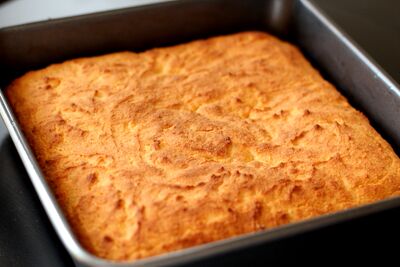 I think the episode with the Peach statue in South Carolina was one of my favorite episodes. Honor Frank's hometown (and his father, who was a peach farmer) with this Savannah Peach Cheesecake. You really can't go wrong.
We all know that Frank loves his bourbon, and not just any bourbon- the good stuff. Mix up these Bourbon Mules for your friends.
OR...you could also knock back a few glasses of red wine á la Claire Underwood.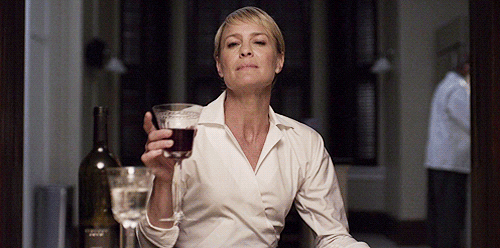 Do you have any tasty House of Cards themed food or drink recipe ideas? Share them in the comments below!
---
---
Ad blocker interference detected!
Wikia is a free-to-use site that makes money from advertising. We have a modified experience for viewers using ad blockers

Wikia is not accessible if you've made further modifications. Remove the custom ad blocker rule(s) and the page will load as expected.